Spain.IFEMA MADRID returns in September with around 60 trade fairs, congresses and events scheduled between then and the end of the year
• With rigorous safety measures, which guarantee the well-being of participants, the organisation is restoring its calendar of events and faces a promising end of year, which will serve to support the economic reactivation of many sectors affected by the pandemic. • Trade fairs such as Intergift, Bisutex, Madrid Joya, MOMAD, Fruit Attraction, TRAFIC, Genera, Digicom, Promogift and 1001 Bodas are once again being held in person following the health crisis, opening their exhibition and commercial areas, and innovating with platforms and digital content that will add to their value.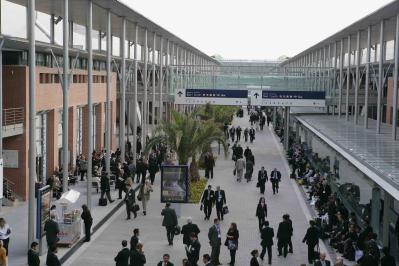 September will be the starting month for IFEMA MADRID, which is preparing to restore its calendar of events for the last four months of 2021 by holding around 60 trade fairs, congresses and events at its venues. Following a long period of limited of activity due to the health crisis, after the summer IFEMA MADRID will be organising a series of important benchmark events for each of its economic sectors, which will be held in a safe environment and provide excellent business opportunities to companies and professionals.
All are events that can draw on the successful experiences required to reopen and reactivate the international trade fair sector, and who better to head this up but IFEMA MADRID, one of the few organisations in the world that, since March, has come down on the side of guaranteeing the safety of its facilities with respect to holding post-COVID-19 events of the scale and importance of FITUR, ARCOmadrid, Mercedes-Benz Fashion Week Madrid, Second-hand Vehicle Fair, Antik Pasion and Estampa, among others.
According to IFEMA MADRID Chairman José Vicente de los Mozos, "it is vital for companies to reactivate the dynamism of their businesses and to use the last four months of the year to claw back some of the profits lost to the pandemic". "For this reason", he adds, "we have been working hard to confirm a year-end full of events, and offer the safest and smartest commercial environments to help reactivate business relationships, generate contacts and boost sales".
All this adds up to IFEMA MADRID facing a final four-months of 2021 marked by the return of important events such as the Intergift, Bisutex and Madrid Joya fairs, MOMAD, 100×100 Mascotas, Digicom, Promogif, Fruit Attraction, 1001 Bodas, Salón Gourmets, Salón Look, WATM Congress, Empack & Log and Advanced Manufacturing Madrid, TRAFIC, Farmaforum, Genera, Feriarte, Juvenalia, and the MBFWMadrid and Gran Canaria Swim Week by Moda Cálida catwalks, among others, including the creation of new trade fair and congress projects that will hold their first edition this year. New events such as World Pandemics Forum, Madrid Cómic Pop Up or Vida Silver, as well as the return of the biggest show to be seen in Madrid this autumn, HANGAR 52 Revolution, by the Magician Yunke.
All these events will be held in a safe space fitted and equipped with all the measures, protocols and technological systems designed to guarantee the safety of those present. Learn about all the measures and protocols developed by IFEMA MADRID here.
In the wake of all the digital developments made in recent months, the major innovation is that most of these events will be supported by an important digital platform designed to extend the reach of the sectoral communities by offering a greater number of contacts and, therefore, more business opportunities for exhibiting companies and professionals and extending time beyond the dates of the actual face-to-face trade fair, thereby increasing audience reach.